Our Services
Customs Brokerage Services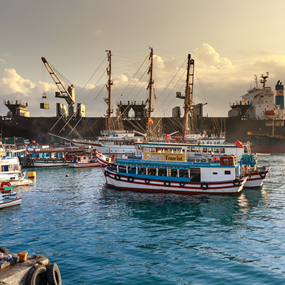 Customs Importing and Exporting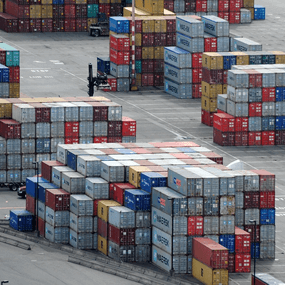 For more than 35 years, Parkwood and Cavanaugh has been providing the best customs brokerage service for a wide range of companies. As a leader in this field we have expert knowledge about how each country handles shipments. We make sure that your shipments get through smoothly and quickly so you can rest assured knowing they are secure at every step along their journey. We ensure your shipments are processed through Canada Customs accurately so that they can reach their final destination as quickly as possible with the most accurate duties and taxes possible. Need to export? We can set up your shipment with the US border. With most of our closest clients being freight forwarders, you can feel confident knowing if there is anything that needs logistics help we can get it done.
Customs Consulting
Tariff Classification

Classification of imported goods is an essential activity and the importance of declaring correct information cannot be overstated. Errors can have significant impacts including delays in import clearance, which can be costly for importers. In addition, there are significant and stiff penalties for making false declarations. Our raters are experts at choosing the correct number and have a deep understanding of the rules relating to the classification of goods.

Duty Drawback

Duty drawback enables companies to claim a refund of the duties, taxes and other fees paid on imported goods which are subsequently exported under certain conditions. Our drawback experts will partner with you to help you identify drawback opportunities, collect, review and prepare documents, track drawback claims and perform an annual drawback audit.

Duty Deferrals

In Canada, there are a number of ways to defer or reduce duty payments on future imports. Companies may register with Canada Border Services Agency (CBSA) and follow the process in order to remain compliant with these programs' regulations. Trust Parkwood and Cavanaugh to act as your advisors when it comes to ensuring compliance under deferral program requirements; they'll also help you set up processes and procedures needed for maintaining or outsourcing compliance if necessary.

Duty Recovery

Have you overpaid duty on your imports this year? You're not alone. Companies that import and also export may be missing out on the opportunity to reclaim funds they've paid in incorrectly. But now there is hope: our recovery specialists can analyze all transactions dating back four years, to find opportunities for recovery.

Customs Compliance

Parkwood and Cavanaugh recognize that customs compliance can be fraught with challenges. Our team of experts help you mitigate the risk of compliance by leveraging state of the art software that ensures the correct duty rate and that the correct product classifications are applied in order to minimize cargo clearance delays and most importantly, fines.

Trade Compliance Audits

There are two different types of audits conducted by CBSA. First, random audits to ensure voluntary compliance by importers and exporters. Second, there are product specific audits. A product list is provided by CBSA in January and July of each year. If you have been selected for a Trade Compliance Audit, don't fret! Our team of experts will assist you in reviewing and submitting the trade data requested.
Exceptional People. Exceptional Service. Delivered Personally.
Parkwood and Cavanaugh is a family run business who has been providing exceptional and personalized Customs services since 1995. We treat your business like our own. It's why we say, we take it personally. Call us today to see how we can work with you to help grow and scale your business.